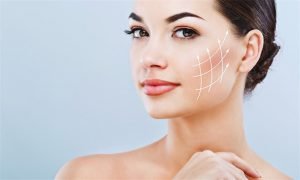 Skin Rejuvenation is the ultimate anti-aging treatment. At PURE Medical Spa, Chicago, Skin Rejuvenation, achieves a comfortable and enjoyable treatment with no downtime, treating the skin from both the outside and inside!
For any anti-aging treatment to give real results, we need to stimulate our collagen and elastin skin cells. These reduce and are damaged over time as we age. To give visible anti-aging results, we need to stimulate these skin cells so our skin has visibly improved skin tone and elasticity, reduced lines and improved clarity without any invasive methods.
Before deciding on a course of Skin Rejuvenation treatments, you need to book a consultation with our experts who will discuss the treatment with you and ensure we offer you the best treatment plan to target your specific skin concerns and deliver results!
The treatment incorporates a facial to ensure we treat the skin internally and externally during the treatment for maximum skin benefits and results. Skin Rejuvenation will stimulate your skin cells and leave your skin more toned and smoothed while the skin treatment will ensure your skin is hydrated and refreshed meaning you are left with glowing, smooth skin with a more even tone! Maximum results in minimum time!
This makes this an ideal treatment that you can get done in your lunch break and go straight back to work after or chose to make the most of our day spa facilities by unwinding in our relaxation area before and after your skin treatment.