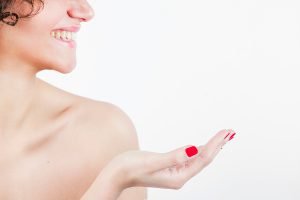 IPL (Intense Pulse Light) Photofacial: the latest treatment for melasma or uneven skin tone
You don't have to be rich or famous to secure the Photofacial results of younger, smoother, more radiant looking skin. PURE Medical Spa, Chicago offers budget-friendly skincare treatment that is transforming everyone from super-star to super-mom alike.
A Photofacial uses advanced technology, by safely emitting an intense pulsed light, also known as an IPL Photofacial, over targeted areas of the skin. By pulsating short blasts of high energy light just below your skin surface, the Photofacial stimulates your skin's natural collagen production while at the same time destroys any melanin that causes age spots and uneven skin tone. This type of Skin Resurfacing can rid the skin of flushing, red facial veins, and irregular pigmentation. Your skin glows, thoroughly after a Photofacial! The Photofacial goes underneath your skin to gently heat up and stimulate collagen and elastin, leaving your skin more youthful than before. The Photofacial also reduces broken capillaries and redness.
REPAIR AND REJUVENATE WITH A PHOTOFACIAL FROM PURE MED SPA TODAY.